About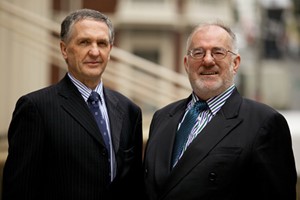 Stephens Lawyers is a Wellington-based law firm of experienced and committed legal professionals.
Our Approach


"We work with our clients and not simply for our clients"
Our legal services are pragmatic, comprehensive, speedy and most important, of the highest quality.
We enjoy a long-standing association with our clients and are fully committed to their needs, objectives and constraints.
Our value proposition to you:
experience:

our team has a vast range of each commercial and personal legal matters.
ability:

From the simplest matters to complex transactions and legal disputes.
commitment:

Practical, responsive and personable service.
cost-effectiveness:

With lower overheads, we pass these savings onto our clients.
holistic:

Strategic, reasoned and proactive advice.
Our key legal practice areas include:


property law and conveyancing – including the sale, purchase financing of domestic, commercial, rural real estate, including subdivisions and retirement units.
commercial and company law including IT & IP contracts and small to medium business advice.
construction law and construction contracts.
wills, trusts, estates, enduring powers of attorney and elder law issues.
film and entertainment law.
unit titles and body corporate issues.
leasing and tenancy issues.
relationship property and other disputes resolution.
employment law.
Our clients include individuals and families, small to medium businesses, government agencies and corporations, several of whom are world leaders in their fields.
We enjoy working from small personal matters to large business transactions or disputes. Our clients have always appreciated our personal approach and commitment to them, as much as our advice and assistance.

Testimonials
"I am amazed at the personal time Michael spends with his clients – he is caring and extremely genuine and professional."
"With Stephens Lawyers, there is always a solution to our challenges, which makes our quests possible to achieve the best available outcomes."
"Always received good advice in a friendly and relaxed atmosphere. I think your customer service is fantastic and something you need to keep doing."
"Highly professional, marvellous to deal with and much appreciated. You guys were great! Efficient, friendly and approachable."
"Keep on doing exactly what you are now – it is unsurpassed in quality and excellence."